I don't have nearly as many polishes as some of my fellow bloggers (partially because I am OCD and I stick to one or two brands to keep my collection in line and partially because I am cheap and don't part easily with my money...LOL). In spite of this, I do have quite a number of polishes that I haven't yet worn and I do my best with every mani/pedi to integrate a new colour for sake of interest. There are
some
colours however that I *always* want to come back to and often have to force myself away from when coordinating a given manicure. Imagine my delight when my bf selected one of my favourites to be today's look!
China Glaze's Frostbite is an electric blue. Quite possibly it is my favourite shade of blue - ever. And not just for a polish. For EVERYTHING. If I could dye my hair this colour, I totally would. Not really an easy task given that my hair is almost black. (Imagine hair this colour on skin in MAC's NC43 range.) Ridiculous, right?
More like ridiculously awesome. :P
The downside to Frostbite is that, in my opinion, the formula sucks. I don't know if it's the bottle I have or whatever batch Frostbite is associated with in general but it's drippy and thin and typically takes three thick coats to make me happy. You can probably see where I made the coats a little too thick and suffered some indents in my not-yet-dry polish. Oh well. Still an awesome colour and one that makes me instantly happy. It is definitely one of the more appropriately named polishes in my book, too. :)
Anyway, completely unrelated to the above, I went on a "safari" adventure thing today as part of my bf's family reunion of sorts.... Here's a pic of the elephants a-swimmin'!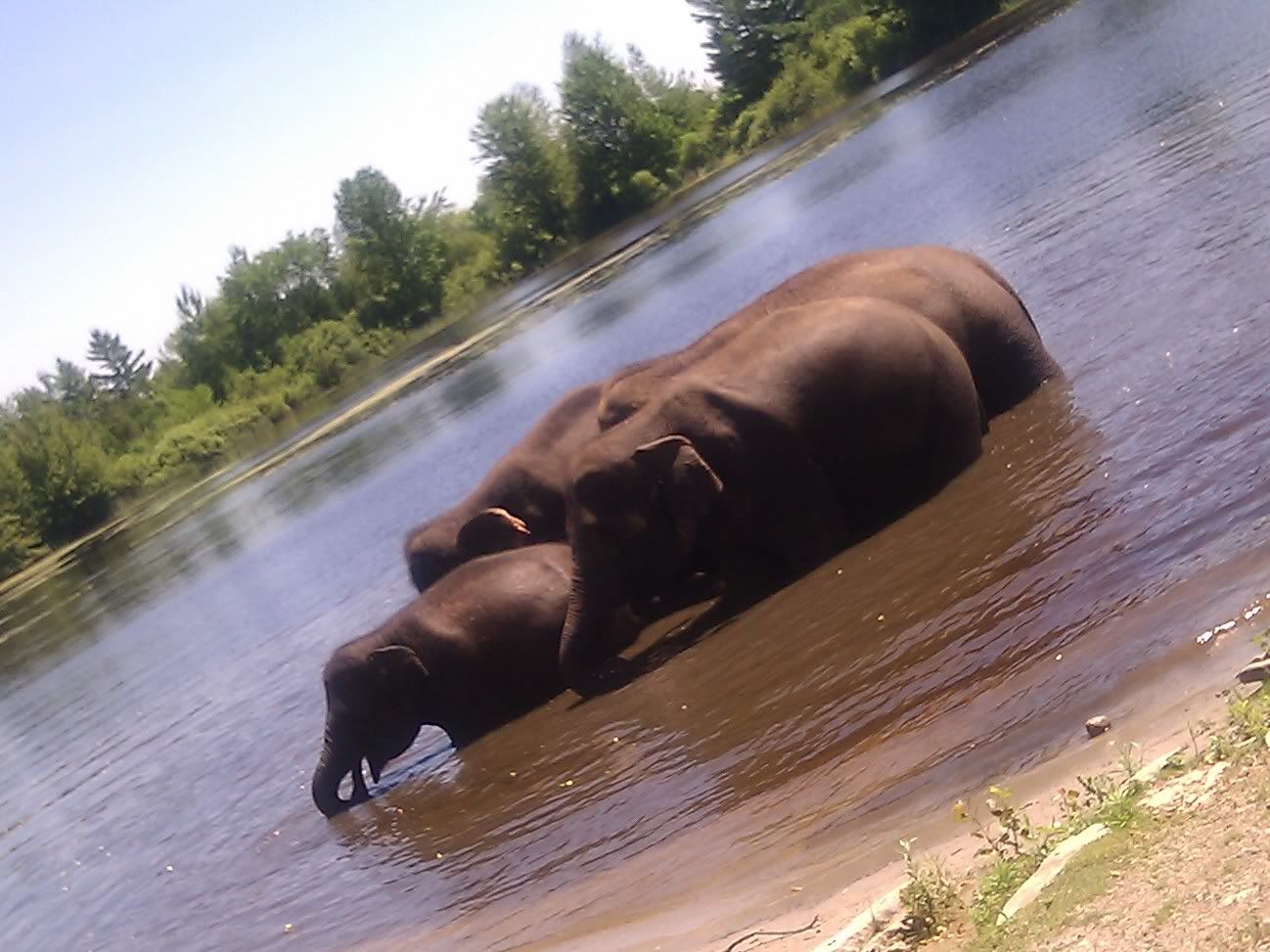 All for now, folks! Happy weekend to you!
-mKat